Lucieville farm in Western Australia is situated within the South West Wine region.
We are located only eight kilometres south of Bridgetown on the South Western Highway – look out for our sign on the left!
Ideally positioned to use as a hub to explore the many quaint surroundings of the beautiful south west.
We offer family friendly activities such as animal petting, feeding and milking of cows.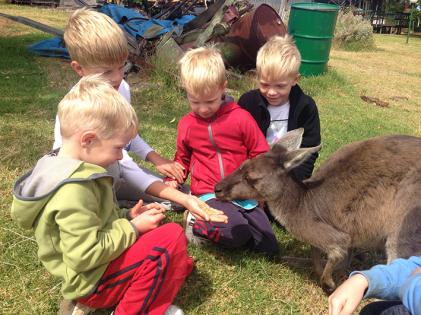 , 
There is a variety of accommodation options available for guests staying at Lucieville.
These include standard open-plan A-frame chalets, large two bedroom A-frame chalets and two large country cottages.
Each have the wonderful views and country atmosphere
for which the farm is renowned for and offer rural-style, comfort and privacy.